Landscaping materials and Playground equipment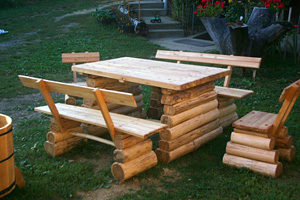 It is very popular in the landscape architecture, too. It is used for short supporting wall, bordering the planting beds and pavement in the gardens.
Playground toys are made of wood preferably. An important advantage of Robinia is its long durability without any chemical treatment. Rods and support elements in the playground can be manufactured from material shaped to cylinder-shape but the natural forms are also very popular.